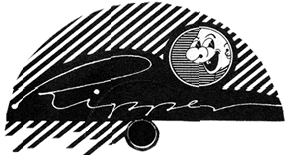 Bryan Staff's Ripper Records, 1979-83
One of the first, and an important early New Zealand post-punk indie, Ripper Records was the brainchild of Aucklander Bryan Staff.
Bryan was a radio DJ with a very popular night-time alternative show on IZM on which he also played, and recorded, demos of a wide variety of local acts, especially those coming out of the thriving local punk scene. In 1979 he decided to commit some of these demos to vinyl before they were lost forever.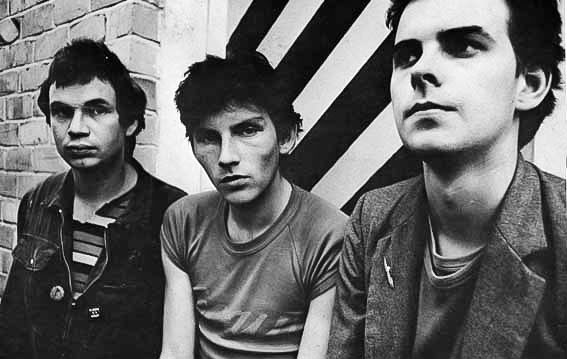 The Scavengers, 1978
Photo: Paul Hartigan
In the half decade before Ripper there was virtually nothing indie- label wise in New Zealand.
There had been the odd indie releasing tracks from studio downtime, and Terrence O'Neil-Joyce's Ode but they were all ignoring the new wave of bands filling the clubs and bars. CBS and WEA had a couple of signings (and WEA were about to sign, courtesy of the vision of Terry Hogan, Toy Love) but the New Zealand recording industry was virtually dead in the water when Bryan decided to put together a bunch of tracks of new acts, and call it AK79. With a Terence Hogan designed logo - they were in business.
After the success of AK79 Ripper gained two partners. Mike Chunn was, already, an industry veteran, having been in the early incarnations of Split Enz, and in his band Citizen Band. The two came together in early 1980. Also on for the ride briefly was Jon Doe, another 1ZM employee but Jon's involvment was brief and he was to make his impact in the mid 1980s with his important Hip Singles label.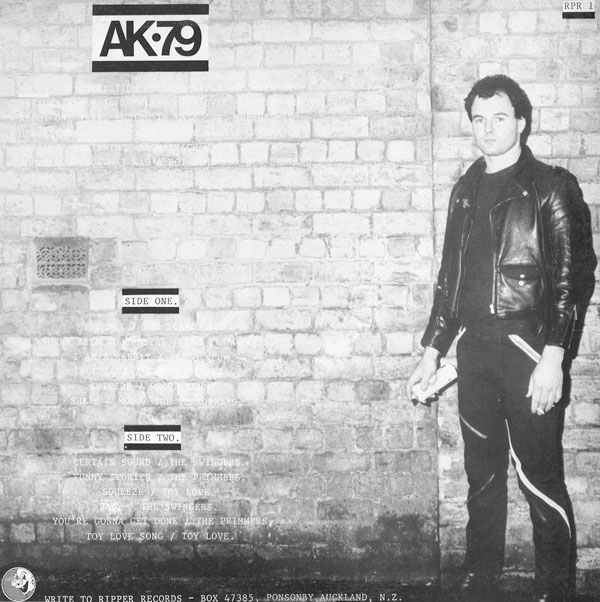 Gary Hunt from The Terrorways on rear of AK79
Design: Terry Hogan
Chunn too didn't last long at the label, just a few singles, moving off to start his own XSF label, and work as A&R manager at CBS, leaving Staff the label, and it was as his label that it should really be remembered.
Initial releases were pressed by Ode, although distribution was via the back of Staff's van, and, after June 1980, via Propeller's Indies Mail Order outside Auckland. The label then moved to CBS, who reissued AK79 and handled all releases up until late 1982, when it moved to Jayrem in Wellington (Bryan had moved down there for radio work).
Ripper was an important and hugely influential label and its releases are littered with gold, some, such as the wonderful Techtones album, largely lost treasures.
In 2014 Ripper was purchased by Propeller Records with an eye on reissues.
Albums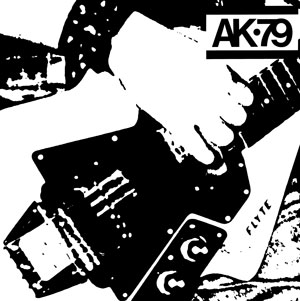 RPR 001
Various - AK79 (Dec 79)
One of the most influential albums ever released in New Zealand. The first release on the label.
The full story of Ak79 is told on the AK79 page
And so began the brief but fascinating life of Ripper Records – always quirky and never dull (well, a couple of the earlier 45s were a bit so...).
A label that redefined eclectic, producing at least a dozen bona-fide classics along the way.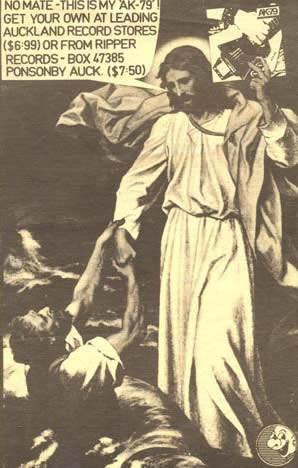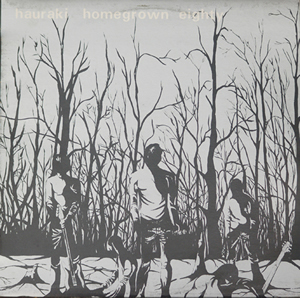 RPR 002
Various - Hauraki Homegrown (Dec 80)
This album, although it was the second released on the label was almost an anomaly, consisting - as it did - of, with one or two exceptions, mostly traditional rock bands.
However these more old school bands released the odd single here and there on the label too - perhaps reflecting the divergence in tastes between Mike Chunn and Bryan Staff.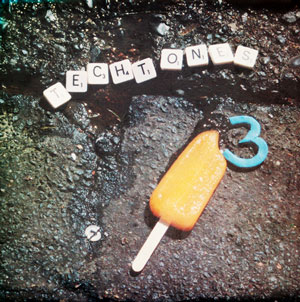 RPR 003
Techtones - TT23 (Oct 81)
The Techtones were a band that grew out of the Auckland punk scene, developing a more power-pop edge as they went.
Their debut single was on Propeller in late 1980, although a second on the label remains unreleased.
Between that and this album, they also released a single for CBS.
After that record this was quite a turnaround, as they abandoned their power-pop pretensions and went DIY, with legendary Flying Nun producer Doug Hood (who produced the early records for The Chills , Tall Dwarfs, and The Clean amongst others) signing up as co-producer.
The result was this album, a lost New Zealand lo-fi classic, which had the critics at the time reaching for superlatives - but sadly few sales resulted.
It is, as you'd imagine, very, very hard to find.
Peter Soloman went on to record, as The Rapture, another lost classic, the electro-ish Cry For You Only, on Pagan. In 2011 Steve Roach was playing alt-Country with the highly regarded Grifters.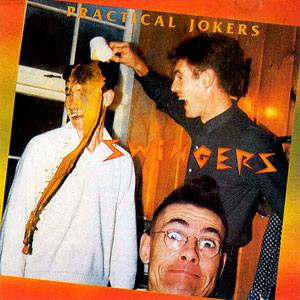 RPR 004
The Swingers - Practical Jokers (Oct 81)
The album that followed the massive hit single, and did fairly well in its own right, although not well enough to pay back the huge investment made in it by Mushroom Records.
Ripper only had rights in New Zealand, with Mushroom taking the rest of the world.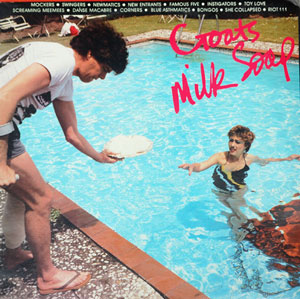 RPR 005
Various - Goats' Milk Soap (Feb 82)
An inspired compilation from Bryan Staff - a mixture of quirky unreleased post punk tracks from Auckland and Wellington.
Its theme was simply that it had no theme beyond a bunch of hard to find and interesting tunes.
The sleeve featured Bryan's partners in the legendary XS Café, and his flatmate at the time. The sort of collection that made Ripper special.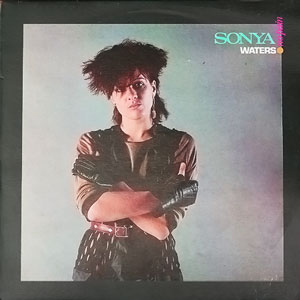 RPR 006
Sonya Waters - No Pain (Oct 83)
A mini album from the former Instigators (and current Fang) member.
The final Ripper release.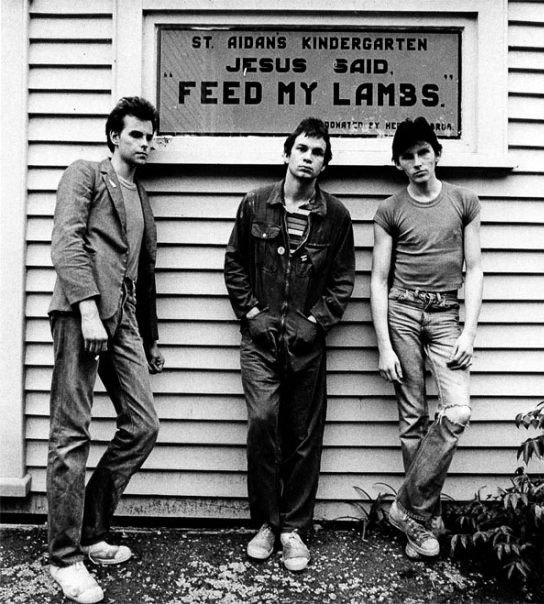 The Scavengers, outside St. Aidan's Church, Remuera, 1978
.
Photo: Paul Hartigan
Singles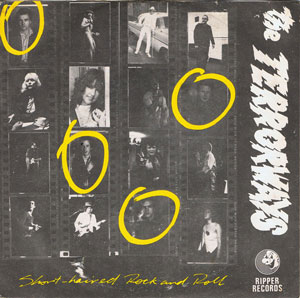 RIP 001
The Terrorways - Short Haired Rock And Roll / Proud Scum - Suicide 2 (Apr 80)
Ripper's debut single, and the first of four double headers on the label. Both sides of this appear on the reissued Ak79, but prior to that, this single, which sold well at the time but was quickly deleted, was hard to find in any form.
This record, regarded now as a New Zealand classic, sells in its original pressing for hundreds of US Dollars.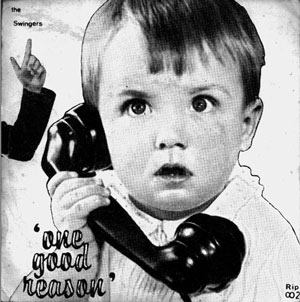 RIP 002
The Swingers - One Good Reason / All Over Town (May 80)
Bryan and Mike picked up the rights to the fledging Swingers off the Ak79 album. Both knew Phil Judd well, Mike via the Split Enz connection, and it seemed like a natural home for them in New Zealand.
Regarded by many - myself included - as the best Swingers single.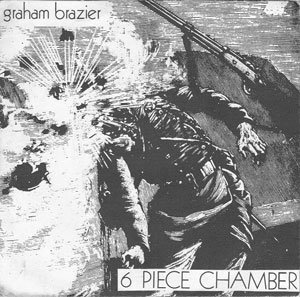 RIP 003
Graham Brazier - 6 Piece Chamber / A Ripper Bunch Of Blokes - The Instrumental (Jun 80 )
The second double A side.
Brazier's single was his first ex-Hello Sailor and is a clear pointer to his legendary Inside Out album and was produced by Peter Urlich.
The other side was a jam by Mike Chunn and friends.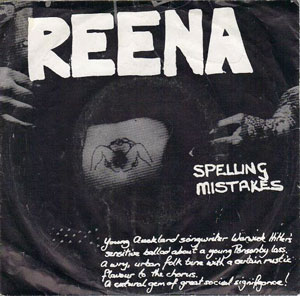 RIP 004
Whizz Kids - Occupational Hazard / The Spelling Mistakes – Reena (Aug 80)
The third double A sided single. The Whizz Kids were a precursor to Blam Blam Blam, with Andrew Snoid on vocals. Amongst their claims to infamy was their naked (with body paint) performance at the huge Nambassa Rock Festival in 1979.
The Spelling Mistakes song has an infamy all of it's own, being a - as the sleeve said - wry tale of a young lass. In actuality written for the girlfriend of an ex-bass player, but changed before recording to Reena, she being Rena Owen, the actress.
Not a lot of airplay for this track….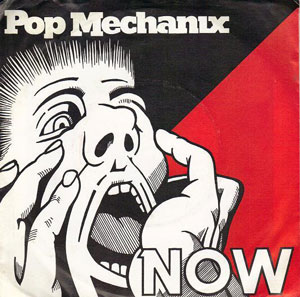 RIP 005
Pop Mechanix - Now / Radio song (Sep 80)
Debut single from this Christchurch band, now with ex-Whizz Kid Andrew Snoid on vocals. It was a top twenty hit but they followed Mike Chunn when he left the label, to his XSF label.
They went to Australia a year of so later and became NZ Pop. Failsafe Records have, in recent times undertaken a comprehensive reissue of the group's output.
It can be viewed here.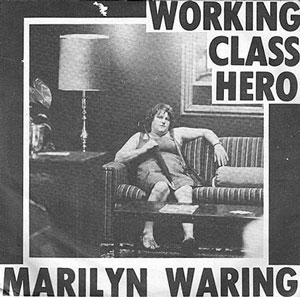 RIP 008
Marilyn Waring - Working Class Hero / Couldn't Get It Right (Oct 80)
Quirky time.
At the time Marilyn was a National Party MP (and four years later she was to perform a major public service by bringing down the Muldoon government).
This was a cover of the Lennon classic, and whilst it was a quirkily independent record to release, it sold zip.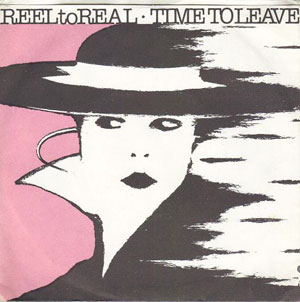 RIP 009
Reel To Real - Time To Leave / Can You Ever Be Right (Oct 80)
A largely forgotten band signed by Mike Chunn.
Who were they?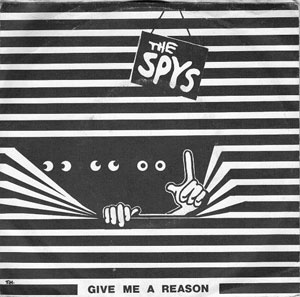 RIP 010
The Spys - Daddy Was A DJ / Give Me A Reason (Nov 80)
Living Force were a prog band that grew out of a band called Space Farm (with links back to the legendary Underdogs) in the early seventies. Like that other suspect Kiwi prog act, Mi-Sex, that discovered "new wave", Living Force, after hearing The Police, cropped and bleached their hair and made this record. They became big in China I believe!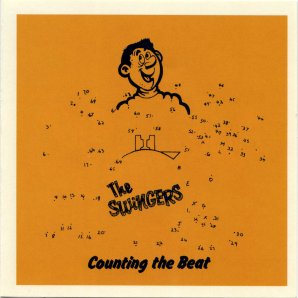 RIP 012
The Swingers - Counting The Beat / One Good Reason (Mar 81)
The Swingers went to Australia, signed to Mushroom, but Bryan was smart enough to retain New Zealand rights, thus hosting perhaps the biggest New Zealand single of the early eighties, and a song which has become the soundtrack to decades of K-Mart TVCs.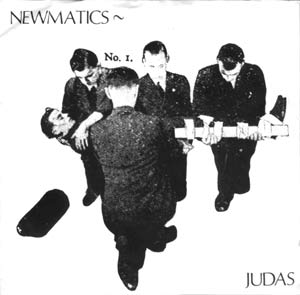 RIP 013
Newmatics - Judas / The Screaming Meemees - Can't Take It (Apr 81)
By the time this single came out both bands had signed other recording deals, with Propeller and Furtive. Nevertheless this double header (the last in the series) absolutely encapsulates the early eighties Auckland scene, featuring, as it does, two of the most important bands of the era in their most raw garage band beginnings.
RIP 014
Larry & The Ladders - Looking For An Answer / Finally Woke Up (Jun 81)
The debut single from a band led by Auckland stalwart, Larry Killip. They recorded another for RCA after this. Neither, sadly, set the charts on fire.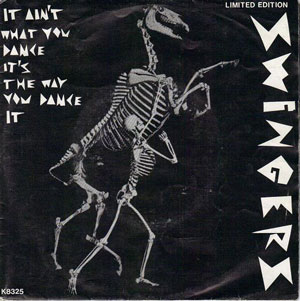 RIP015
The Swingers - It Ain't What You Dance / Flak (July 81)
Another hit, top five.
This one came in a fold-out poster bag. Good for the loo wall (we had one on ours for a while).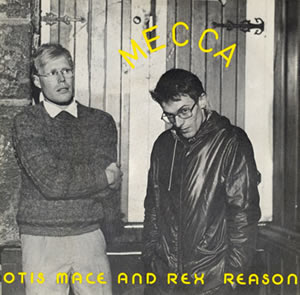 RIP 016
Otis Mace And Rex Reason - Mecca / An Instrumental (Aug 81)
Otis Mace: Guitar Ace…..a lovely - oddball - cover of the old Gene Pitney song, produced by Don McGlashan, and a minor hit without any airplay at all.
Great video too (above), with an appearance from Bryan Staff.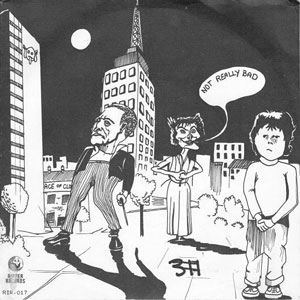 RIP 017
The Instigators - Not Really Bad / In Line (Sep 81)
An Auckland Ska band, with quite a live following.
This single was their debut, and another medium sized hit for the label.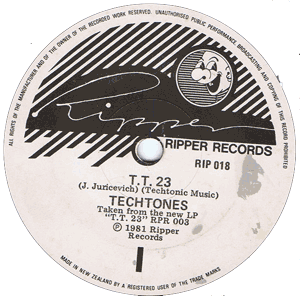 RIP 018
Techtones - TT23 / Too Young (Oct 81)
A single taken off the album of the same name.
The final Techtones' release.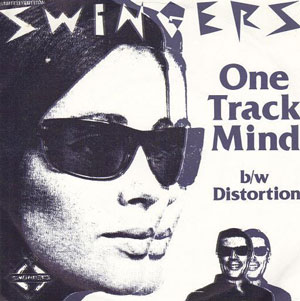 RIP 019 The Swingers - One Track Mind / Distortion (Oct 81)
The first Swingers single with the second lineup - Crocodiles' drummer Ian Gilroy had replaced Buster Stiggs.
This was a minor hit, the last for The Swingers.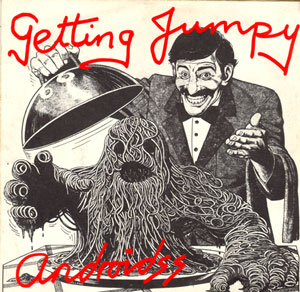 RIP 020
Androidss - Getting Jumpy / Auckland Tonight (Nov 81)
Perhaps the greatest Auckland song ever appears on one side of this double A sided single, oddly, from a Christchurch band.
The Androidss were a chaotic wonder live, and were able to perform the longest version of Iggy's The Passenger on record.
A killer single too.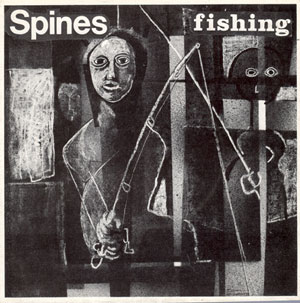 RIP 021
The Spines - Sideways / Gillian / Fishing / It's All Inane (Jun 82)
Wellington's Spines had quite a long career with releases also on Jayrem and Flying Nun.
Their songs had an almost post gothic darkness about them. This was their debut.

The Swingers, Auckland 1980.
The original lineup: Phil Judd, Bones Hillman, Buster Stiggs
Photo: Bryan Staff
RIP 022 The Swingers - Punch And Judy / In The Middle Of Nowhere (Aug 82)
Now with new vocalist Andrew Snoid, the final single from the iconic act but sadly not a hit.
A Phil Judd solo release would follow, but not on Ripper.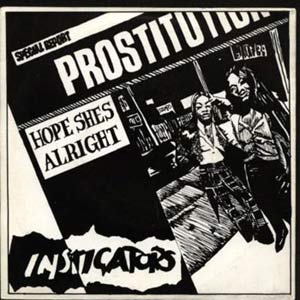 RIP 023
The Instigators - Hope She's Alright / No Problems / No Problems (dub) (Aug 82)
The second and final single from this band, and probably the stronger of the two.
At the time this became a student radio staple, and, like the first, bothered the lower end of the chart.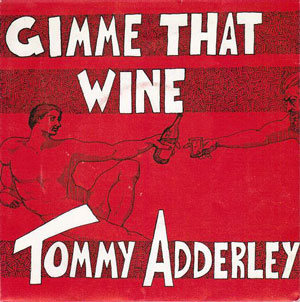 RIP 024
Tommy Adderley - Gimme That Wine / Mauveen (Sep 82)
The late Tommy Adderley was a much loved rock'n'roll and jazz institution around Auckland for decades.
Flawed he was - and he was often battling those flaws in one way or another - but most nights he could be found crooning or simply listening to singers and bands in the city.
I spent many hours listening to his incredible stories, and loved his company.
Sadly Tommy passed away in 1993. The NZ music industry felt his loss deeply. This was his final single.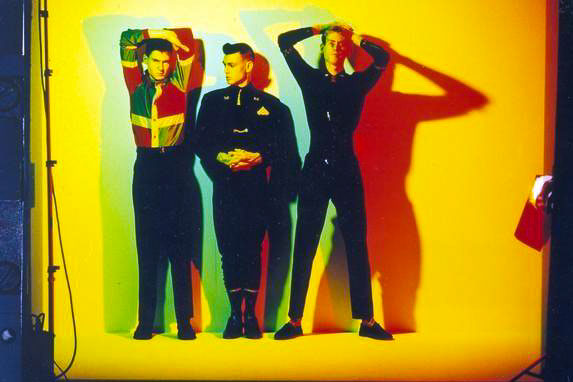 The Swingers, 2nd lineup: Ian Gilroy, Phil Judd, Bones Hillman
Photographer unknown.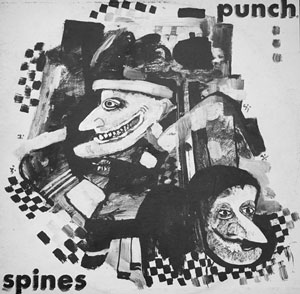 RIP 025
The Spines - Punch / Your Body Stays (Mar 83)
The second single from the quirky Wellington band. They recorded a couple of singles and an album for Jayrem and Flying Nun after this.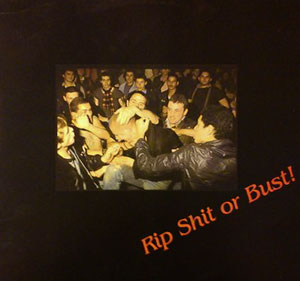 RIP 026
Various - Rip Shit or Bust (July 83)
Bryan pulled together five of his label's now deleted classics, added an unreleased track from The Primmers, put a harrowing photograph from XS Café' on the sleeve, and, in what was the last gasp of Ripper, released this mini-album.
Highly collectable.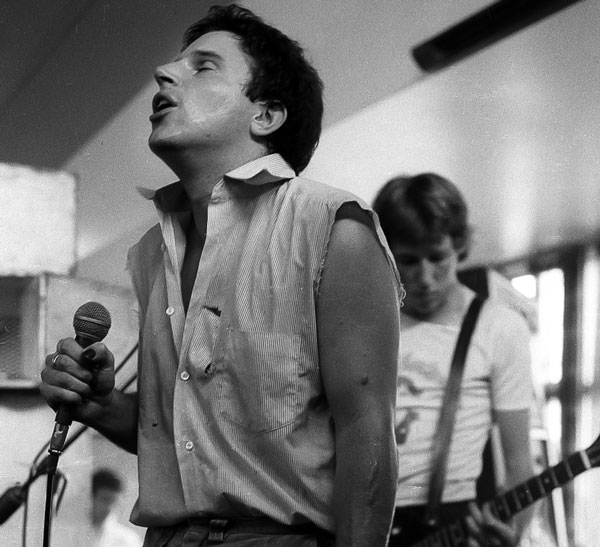 Toy Love, Windsor Castle, 1979
Photo: Murray Cammick
Ripper Records' Discogs page, with full album track listings is here.
Photos courtesy of Bryan Staff ©1978-2011. Thanks to Peter White.