Part One: The 1980s
Without whom...
These pages are dedicated respectfully to my old buddy and mentor, Phil Warren – most people will never know how much he gave to the club and entertainment scene in Auckland city. Rest in Peace.
And to my dear friend Riseti (Rose) Tanoi, with whom I spent many years on cold club doors enjoying the warmth of his humour, soul and common sense - you are very sadly missed my friend.
And to Soane Filitonga, who passed away on November 9, 2014. Rose and Soane were the much loved soul of High Street and always will be.
And finally to Darren Dempsey & Karlos (with a K), a couple of scallywags who were very much a part of all of us. I can still hear you both laughing every time I walk down High Street.
This is a story about the beginnings of a revolution of sorts. In the 21st Century Auckland is a city dominated by electronic music – by the cult of the dj – by dance music.
It wasn't always so.
This page has no real agenda except to name a few of the places that changed that. From the mid 80's onwards most of the club mentioned in these few pages were pulling crowds in excess of 800 people a night every Friday and Saturday, far bigger than most clubs in Auckland now.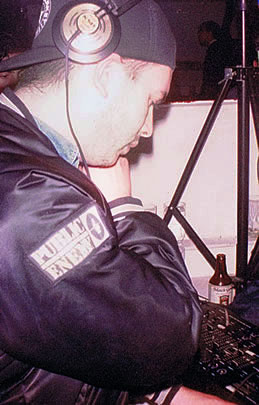 Roger Perry, 1989
In doing so they both changed the face of entertainment in the city, and introduced a myriad of new musical styles and influences which revolutionised the music being made.
This is also about the thousands of kids (and older folk) who converged on these clubs from north, south, west, east and central Auckland, and made them their weekend homes.
These scenes became a large, ever changing, private club where everyone knew each other and regarded everyone else in the group as part of an extended family. It crossed racial boundaries, and was driven mostly by a passionate love of the music. This was illustrated by the funeral of 'one of ours', Darren Dempsey, at Auckland's Catholic Cathederal in the early part of the 2000s. The church was overflowing onto the street and the square around it, as the Auckland club massive turned up en-mass to pay their respects.
This first page covers some of the early clubs.
Over at page two I cover the late eighties clubs, and the last page covers Cause Celebre and Box.
But to the first decade: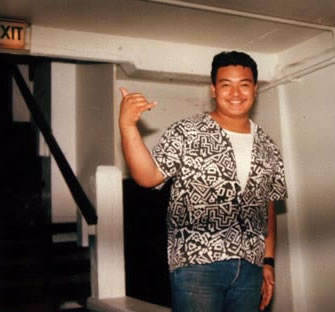 Soane Filitonga @ The Playground, 1988.
The 80s Players (in alphabetical order)
Simon Grigg, Roger Perry, Mark Phillips, Tom Sampson, Peter Urlich.
The Key Supporting Cast
Riseti, Kevin Hewson, Selwyn, Neil James, Mike Haru (nee Stowers), Gerhard Pierard, Dirty Dave, Scruff, Mary-Ann Allen, Marie Jephson, Jonathan (48 Sonic) Stowers, Ralph-E-Boy and a cast of 1000s
A Certain Bar
(1st floor, cnr Wellesley & Albert, 1982-83)
Where it all began for Auckland clublife as we know it now.
Peter Urlich, teenage rock'n'roll heart-throb, fresh from a trip to London, hanging out with The Cure and the like; and Rip It Up journalist and lad-around-town Mark Phillips, opened this in a dingy upstairs bar in a rundown old pub on the corner of Wellesley and Albert Streets in May 1982.
Although the first few weeks were a little slow (this took a bit of getting used to for sleepy Auckland), with Tina, or Karen on the door (or myself at times) it was quickly the cutting edge of Auckland enertainment – the town had seen nothing like it before. The giant ACB letters behind the rough and ready DJ booth were pinched and re-arranged from an ABC album record store window display.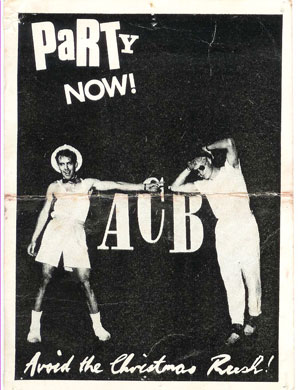 The one they didn't want you to see.
Peter Urlich / Mark Phillips 1982
The music was new, fresh, and funky (quite a thing for a city emerging from the disco-punk street wars) and spun with humour by Mark, Peter, or, when the lads needed a refreshment break, me.
There was no DJ gear as such, so a guy called Moby was asked to make a rudimentary mixer, and belt driven turntables were the devices used to play the 7" and 12" vinyl. The crowd ranged from fashion victims, to pop stars, to skinheads, to wannabes, to has-beens, but it worked.
Forget anything else you might read (no it didn't start at Squid or Calibre, or even the Box), ACB was where club culture began in Auckland – everything else can draw a direct line from here and, many of the people who came to dominate and define Auckland over the next 30 years first appeared here.
It gathered in the people who wanted to 'do', not stand out from the crowd, to achieve.
Besides - where else could could you wear a kilt and get away with it (and Steinlagers - back in the day when they were thought to be drinkable - were only 90c each).
Within a month or two ACB had aligned itself to two similar bars down country: Gerhard Pierard's Buffalo Bar in Palmerston North, and in Christchurch, Zanibar, run by former Newtones guitarist, the late Tony Peake.
The revolution in clubland had begun.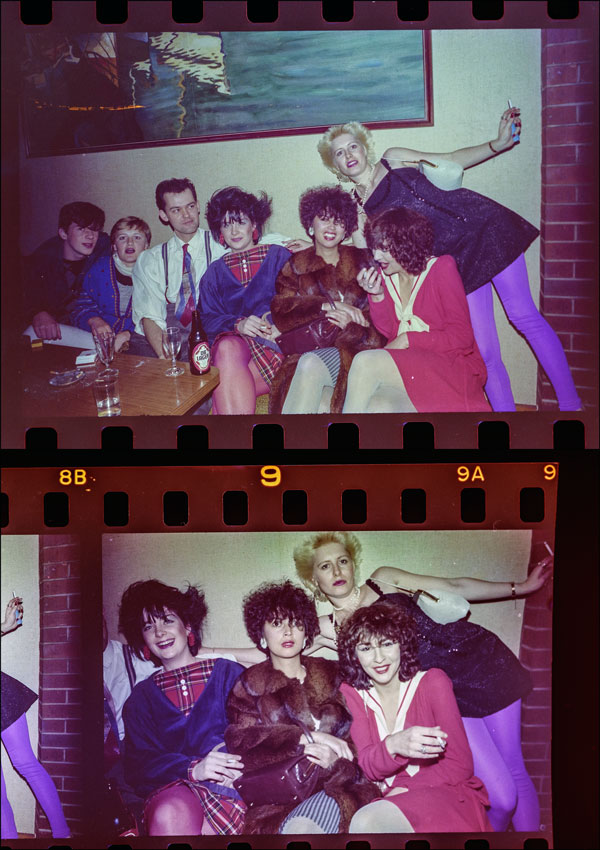 A Certain Bar. Photo by Chris Traill.
ACB Floor Fillers:
Grandmaster Flash & the Furious Five - The Message
Tenpole Tudor - Throwing My Baby Out with The Bathwater
The Jam - Beat Surrender
Afrika Bambaataa & The Soulsonic Force - Planet Rock
Sly & The Family Stone - Running Away
Luther Vandross - She Loves Me Back
Simple Minds - Theme from Great Cities
Zanzibar
(Fort Street, long since demolished, November 1983-1984)
Mark and Peter left ACB in early 1983 and it was briefly a live venue (I promoted a couple of gigs there) and Mark DJed at Quays (in Quay St, next to the old police station). The crowd followed him and I went just the twice before hopping on a plane for my belated OE.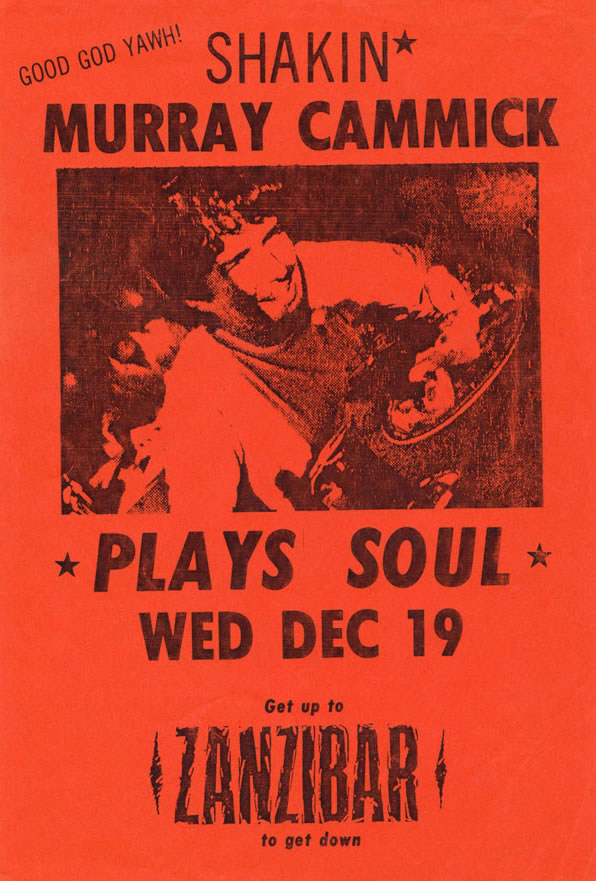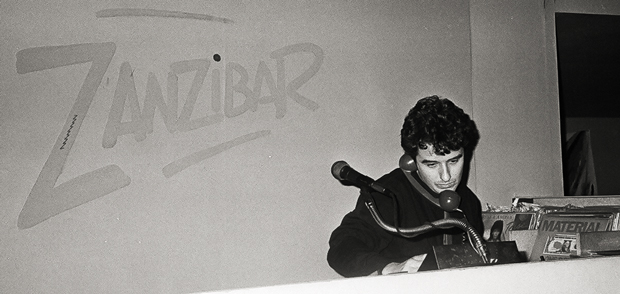 Murray Cammick - the poster and the gig.
Photo: Chad Taylor
Quays didn't last long as Peter and Mark, by November, had reunited in the sleezy end of Fort Street. I didn't ever make to Zanzibar (no relation to the Tony Peake bar in Chch) as I was away in London, but it was an important step in clubland.
Other people did it seems: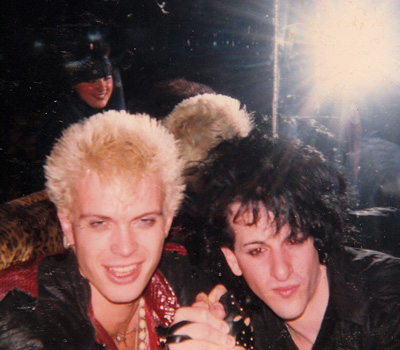 Pop stars @ Zanzibar.
Photo: Sandra Bestall
The primary DJ was Clive Frith, with Peter and Mark hosting and bringing the cool kids down from quickly unhip Quays.
Clive's floor was, I was told, fairly electro and boogie-funk driven with a mixed white and South Auckland crowd. Clive already had that crowd and the arrival of Mark & Peter fused the two two together for perhaps the first time.
Clive's influence on the years ahead cannot be understated.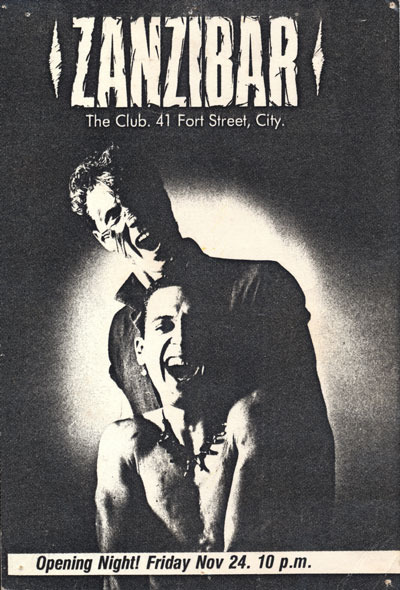 The Six Month Club
(situated where the Aotea Centre is now, 1985-6)
In Cook Street, Peter Urlich and Mark Phillips opened this place early in 1985. The room had been a Phil Warren owned live and cabaret venue since time immemorial (and hosted Phil's orange and purple vinyl upholstered office, which had to be seen to be believed) and continued that role in the early evenings even as the SMC operated, with the likes of Marcus Craig's soft-smut shows on before the hip kids arrived and the shift changed.
Downstairs was the wonderful (and never really replaced after all these years) Cook Street Markets – ironically operated by the late Brian Jones, who was a business partner to Charley Grey who'd managed Peter's old band, Th' Dudes. He was also the father of my late 70s flatmate, Sandra. Auckland was / is a very small town.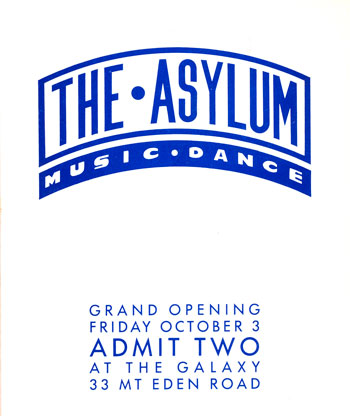 An Asylum opening night invite.
Although the venue was named the Ace of Clubs, the club inside a club was so named because the building was due for demolition six months after the club was launched, for the massive civic renewal plan that the Auckland City Council had planned for mid-town Auckland in the mid 1980s. It was a club on a timebomb, which was the slogan used in the advertising.
Originally Mark and Peter tried to show a still provincial Auckland a little bit of sophistication by spinning cool jazz tracks, but as we later found out at Celebre, the kids just wanna dance, and they soon reverted to dancefloor aimed funk and soul.
I arrived back from two years in the UK with 300 records in late 1985, to find that they were still DJing off the tapes I'd been sending back for the past two years. I was hired as DJ that night and spent the next six months (the club lasted eight) spinning discs to what was, probably, Auckland's first exposure to contemporary club culture – UK styled – with it's gritty NYC derived urban funk & boogie, rather than the pop-edged or crossover black music or indie that had dominated the Auckland dancefloors over the previous few years.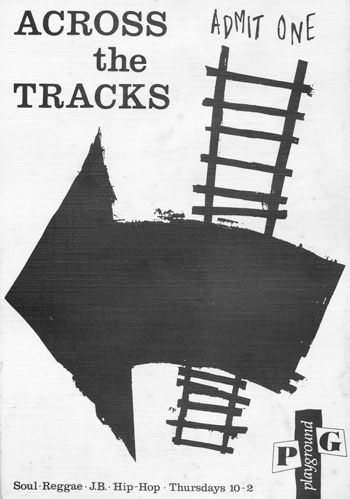 Thursdays at The Playground, with Roger Perry & myself.
You could, on any given night, find an assortment of minor Auckland celebs hanging around the DJ booth (which had its up and down sides) and the queues outside before opening used to stretch down the road some way.
The dancefloor was divided between the stage and the cabaret dancefloor by curtains. At a certain point, an hour or so after opening, these were ritually pulled back, signaling that the night was in full swing.
Harry Ratbag (Club H's Harry The Bastard) was barman extraordinaire, when he could stand; the kids wondered who the grumpy old guy on the door was (Don, a millionaire and Phil's partner); the labyrinth of rooms out the back hosted the unrepeatable; Dirty Dave leered at the female fashion victims out of the lighting booth and for a short, intense time, it was the epicentre of Auckland cool.
The closing down party was literally a demolition party and the crowds, after listening to a variety of bands, including an extended version of The Car Crash Set, with whom I sang a mutant (being kind to myself) version of Iggy's Fun Time, wrecked the building as they flowed out into Cook Street in the AM.
Crucial Six Month Club Tunes:
Fatback - Spread Love
One Way - Lets Talk about Sex
Princess - Say I'm Your Number One
Cameo - She's Strange
Pennye Forde - Save Your Wicked Ways
The Bridge - Baby Don't Hold Your Love Back
Gwen Guthrie - Hopscotch (Larry Levan Mix)
James Ingram - Yah Mo Be There (Jellybean mix)
Gregory Isaacs - Love Me with Feeling
Rene & Angela - Save Your Love (For Number One)
The Brat
(51 Nelson St, currently the rooms below Toto, 1986)
We were at a bit of a loose end about what to do after the impending the demise of the Six Month Club, so we ran our new record label (Stimulant), sat around DKD drinking coffee, spent the afternoons at the Parnell Baths, and eventually the boys announced they'd found a new venue for a club, the sixties rock'n'roll refuge, The Foundry, in Nelson St.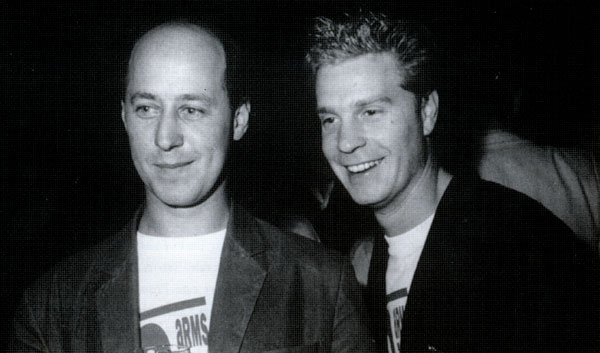 Mark Phillips & myself @ the launch party for the album
8 Arms To Hold
You @ The Brat, April 1986.
Photo: Murray Cammick
It was a venue with quite a history but one that had died over the previous few years and was in need of serious renovation. I was dragged in to handle the music again, and we spent the Christmas / New Year period fixing the place up (Mark almost lost an eye and spent New Years Eve in hospital), opening with a splash in February, 1986. We added huge video screens, build a dancefloor on the ground level and cleaned up the bars.
Perched high above the dancefloor we constructed a DJ booth stuck precariously on a concrete beam (it shook as the volume increased). The Brat was the first time we had proper turntables and made an attempt to mix records together in any real way. The PA system, courtesy of Oceania Audio, was the biggest ever seen in a club in NZ.
The crowd mostly moved across from the Six Month Club, but it was increasingly multi-racial as the South Auckland crowds arrived, lured by the more underground Black American 12"s we were playing. For a while, too, Simon Le Bon virtually lived there for – and hassled me continuously to play Duran Duran records, which, of course, I didn't.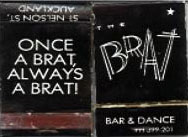 It all came to pieces in June when, deciding I wanted to be more than a simple DJ, after being turned down as a full partner by Peter and Mark ('the worst decision we ever made': Mark Philips) I jumped ship with Tom Sampson & Roger Perry, and opened up in competition (see below).
If you want to hear the soundtrack of The Brat, track down our Eight Arms to Hold You collection - 7000 copies sold in 3 months! Four singles taken from it went top twenty, which was a testament to how powerful the inner city club scene had become.
After we left, the space was for a short time reinvented as Mantrap by Peter Grace & Daniel Barnes, using some bloke from Hong Kong as a DJ, but the crowd had largely moved on to The Asylum.
Eight Brat Tracks to Hold You:
LL Cool J- I Can't Live Without My Radio
Princess - After The Love Has Gone
Full Force - Alice, I Want You Just For Me
Eric B & Rakim - Eric B is President
Fatback - Girls On My Mind
Nuance - Loveride
Janet Jackson - Control
Steve Arrington - Dancin' In The Key Of Life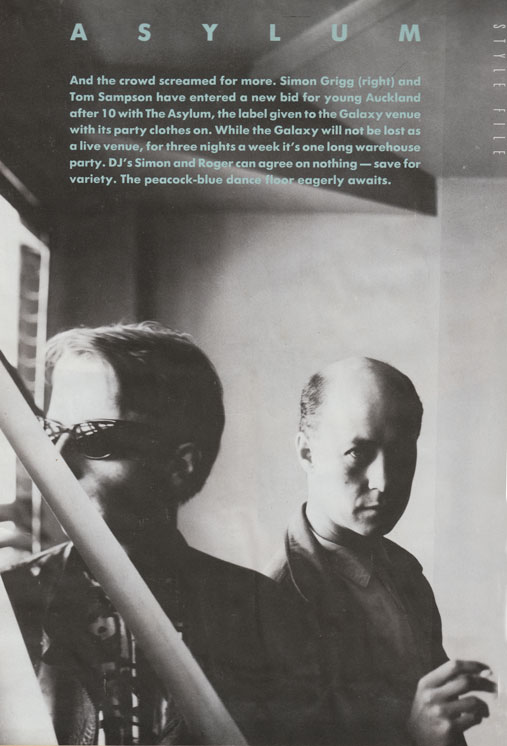 Tom Sampson & myself @ The Asylum in a photoshoot for Ngila Dickson's Cha Cha magazine, August 86.
Photo: Reagan Cameron
The Asylum
(currently The PowerStation, 1986-87)
Tom Sampson and myself took over the nights at The Galaxy in Mount Eden Road that were free when it wasn't being used as a live venue, and put a dance club in there, with DJ Roger Perry jumping on board (he'd just left Russell Crowe's club, The Venue - yes that Russell Crowe) to spin with me.
In a way I was the pupil as Roger was, as a teenager, the most accomplished DJ in Auckland and his mixing skills were second to none. Thus it became the first club in NZ where contemporary dance music was mixed as we know these days, from the beginning to the end of the night.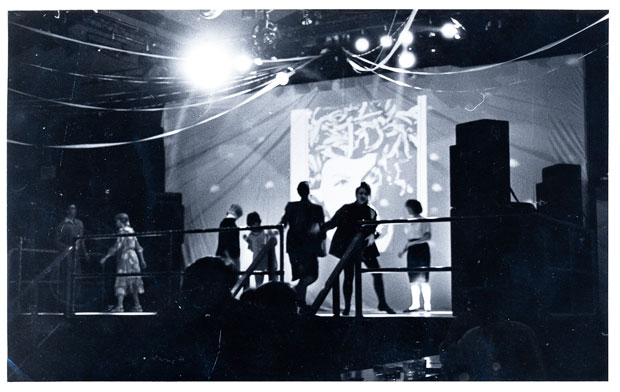 It was a huge impersonal cavern of a room so it was quite a challenge. We painted the stage bright blue and built stairs and an attachable fence (it allowed those on the stage dancefloor to be on show – something most clubs need still). We also built a stairway down from the upstairs baloncy to the stage, thus offering a route straight from the upstairs balconies to the floor. The PA, once again, from Oceania, was the same one we hired out to bands when the place was booked for them, as was the lighting show (thus we made a profit whether it was a band night or an Asylum night).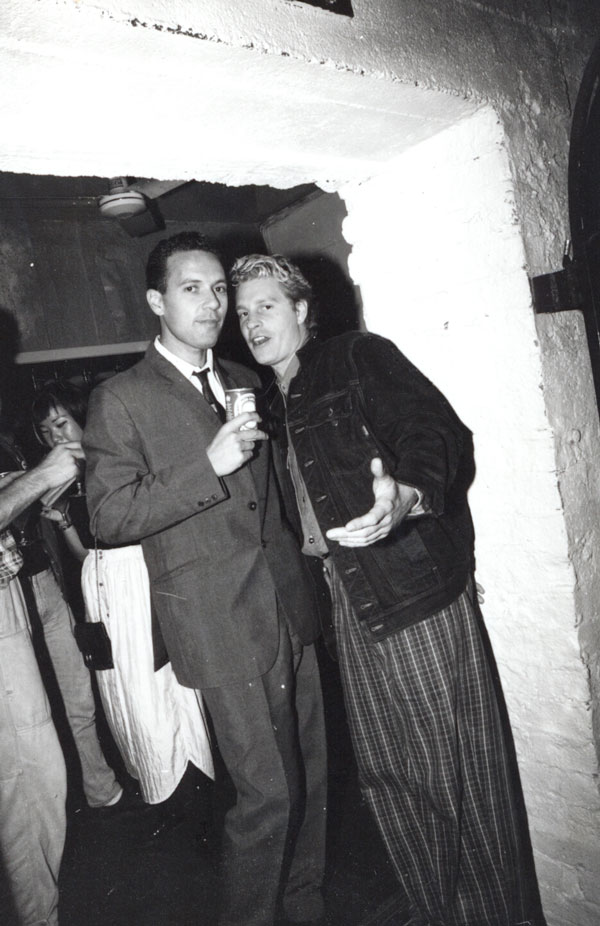 Peter and Mark at The Brat, 1986
Photo: Murray Cammick
We announced which nights we were to open as The Asylum each week with a simple ad in the paper, saying something along the lines of "Asylum Friday" or "Asylum All Weekend", plus a couple of radio ads on Radio B and that was all it took.
The opening night, in October 1986, was the biggest club night I'd ever seen in NZ, with queues right up Mt Eden Rd.
Thereafter it was pretty much packed with the beautiful and the cool – at least 1000 going through each night. It worked partially because it was playing music that no-one else in the country would go near, and partially because it wasn't always on – it was irregular depending on which bands had booked the cavernous space.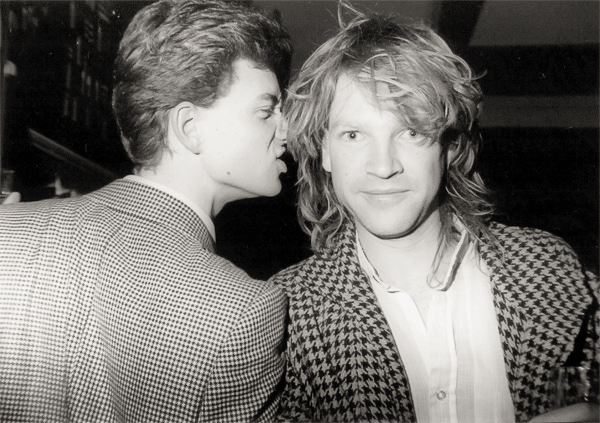 Chad Taylor & Harry Russell somewhere deep in the early 1980s.
Photo: Courtesy of Chad Taylor
Like The Brat, it was one of the first clubs that had no colour or race barriers, so the crowd came from south, west, north, east and central Auckland and mostly happily mixed. Our door policy was simple (and strictly enforced by Tom and our door-bitch, Jay): if you understood, you were in – and they queued to do so whenever we opened the doors.
New Years Eve 1986/7 was absolute mayhem with god knows how many 1000s being turned away by an overworked Tom who always had his work cut out overseeing the door, especially as some of the doormen hired by Phil Warren and Don Lilian left quite a lot to be desired.
I recall Tom yelling at one: 'You never hit anyone! No-one!'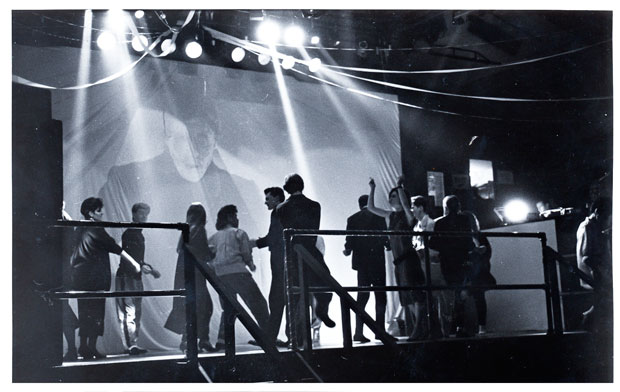 Roger and I also managed to persuade Campus Radio (now 95bFM) to give us a radio show, Asylum FM, on Saturday afternoons – New Zealand's first dance radio show – much to the dismay of the bFM mafia who stood outside the studio and sneered at the "disco" we were playing.
Simple, functional, very loud - with a mix of contemporary hip hop, soul, Def Jam, pop and this new sound that Roger and I became hooked on. It was called house music, and the Asylum can claim to be the place where house music and started in New Zealand, initiating the explosion that followed thereafter.
That is, when the turntables didn't jump....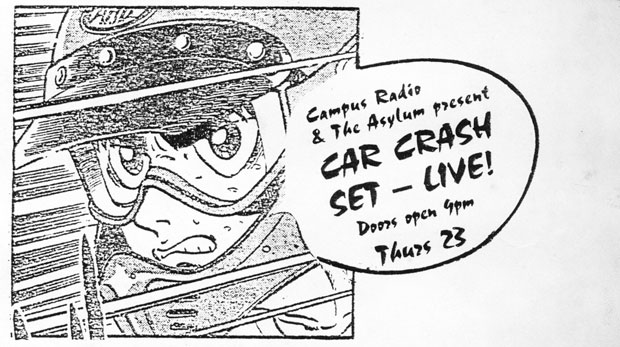 The first house record played in NZ was a copy of Love Can't Turn Around, by Farley 'Jackmaster' Funk, towards the end of 1986.
We had somehow talked a record shop in Manchester into giving us an account – we transfered cash to them and they sent us their recommended tunes – about ten US pressed 12"s a fortnight selected by one of their staff, the semi-legendary Guy Oldhams - thus we ended up with all these strange records on labels like DJ International, House and Trax.
And so it began...
Jackin' Asylum choons:
Prince - Sign of The Times
Steve "Silk" Hurley - Jack Your Body
Beastie Boys - the whole first album
Raze - Jack The Groove
Alexander O'Neal - Fake
Spoonie Gee - The Godfather
The Chills - I Love My Leather Jacket
Original Concept - Get A Little Stupid
Farley "Jackmaster" Funk - Love Can't Turn Around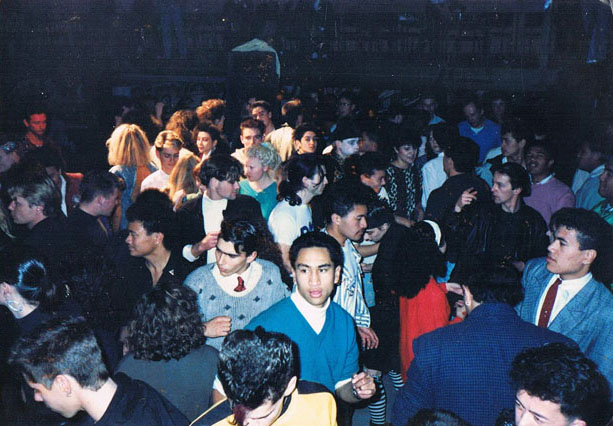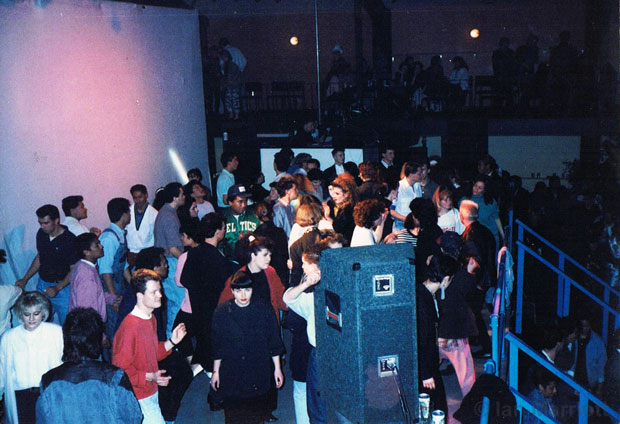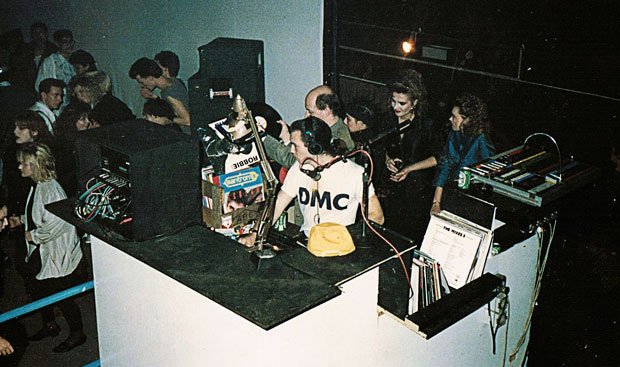 The Asylum dancefloor and DJ booth.
Images: Ian Marriott
The Playground
(51 Nelson St, 1987-88)
The guys that owned The Galaxy (Phil Warren & Don Lillian) had started hassling Tom & myself for a bigger cut of the door money (they already had the bar return), which we were unhappy about, thus when Mark Phillips offered us the old Brat space for a club (they had moved upstairs to open Le Bom Restaurant) it seemed smart to grab Roger and move.
Phil and Don kept the name The Asylum but it was, apart from a few tourists, pretty much deserted after we left.
We spent about a month renovating the new place and ended up back downstairs in Nelson St, with the coolest DJ booth Auckland has ever seen (private rooms, couches, a fridge and a private party every night) and the crowd, en-mass, from The Asylum. We painted the place black with massive white upside down letters spelling "playground" that made it look rather cool in a minimal way.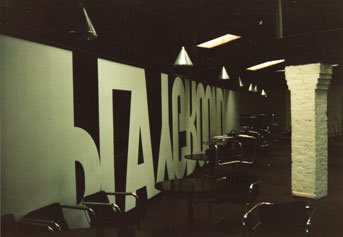 The Playground
Photo: Simon Grigg
Crazy times, an even bigger PA, and an ever swelling crowd. We were more uncompromising with the music (although Roger did a regular turn dropping Rick Astley which mixed perefectly from Alexander O'Neal!), mostly house and hip hop, some quite raw and VERY loud. We had, for a while, the first club lasers in NZ and the hole above the dance floor allowed the casual observer on the first floor to be a voyeur of the swelling dancefloor masses.
Tom stayed on the door, with our new doorman, Selwyn, who was the first doorman to work out what we were trying to achieve, and our door-bitch (yes, I know it's non-pc but that's what they were called and they had ultimate power) was now-Wellington writer of some note, Linda Niccol.
It came to an end about a year later. Peter and Mark had a fight with their partner and moved on (hosting Auckland's first dance parties across the road in Nelson Street, which were duly raided by the cops), then the partner decided that he didn't need us either and tried to move us on. Our last two weekends were host to over seven thousand people, and we quit, ripped off to the tune of many thousands by the lawyers who owned the place.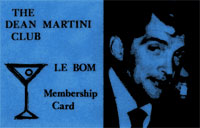 from 1988, The Le Bom membership card,
buy ten get one free – some tried to do it
in a night
They also said they owned the name. Fine said we, we've had our time with it and were happy to walk away from the place.
It turned out really they did need us – the ten or so confused looking people arriving the next weekend never returning. A great club and bar complex killed by greed and stupidity...
There's more to a club than a name.
Shortly afterwards we were approached by an old Māori bloke who told us the place was tapu, due to a very large piece of greenstone underneath, hence, said he, it was eternally jinxed.
You never know.
Later, the space was the Montecristo Room underneath Toto Restaurant and was used for a variety of events, and the big hole in the floor that allowed people to look down on the dancefloor, which was one of the space's strengths, was been filled in. That aside, it looked pretty much the same down to the paint licks on the wall that weren't covered after 1987. In 2018 the whole space was closed and targetted for demolition. Perhaps they will find the greenstone?
Playground Essentials:
Sly & Robbie - Ticket to Ride
Ten City - Devotion
Alexander O'Neal - Criticize
Public Enemy - Number One
Kraftwerk - The Telephone Call (Francois K / Ron St. Germain Mix)
Bomb The Bass - Beat Dis
Basement Boys - Love Don't Live Here Anymore
LL Cool J - Goin' Back to Cali
T-Coy - Carina
Adonis - No Way Back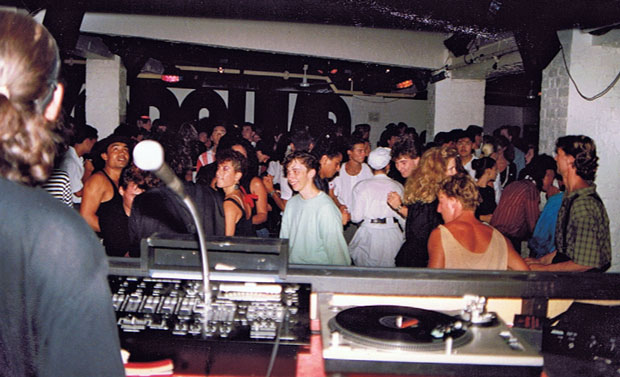 Roger Perry in the DJ booth at the Playground
.
Photo: Simon Grigg